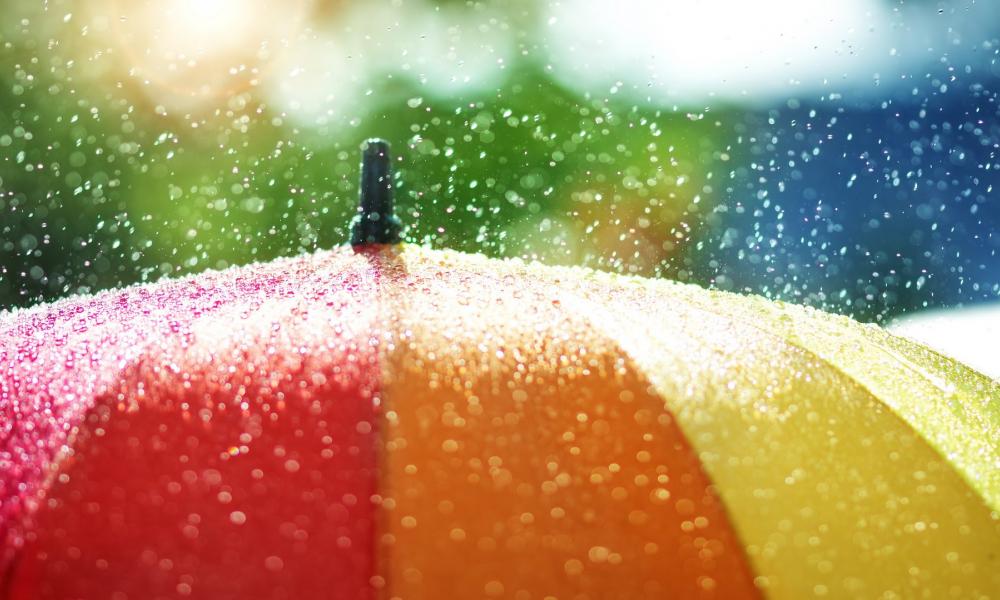 What to do in La Baule when it rains?
Although La Baule benefits from a particularly mild microclimate thanks to its pine forests dating from the end of the 19th century and the nearby salt marshes, it sometimes rains!
10 ideas for outings in the rain
Fortunately, rainy spells rarely last long, and will not spoil your stay in La Baule. If the weather forecast announces rain during your stay, don't panic, you will easily find activities to do in La Baule! And, to make sure you have a good time with us whatever the weather, here are 10 good ideas to occupy a rainy afternoon in La Baule.
1. Warm up in the Tropicarium
Great, it's raining! This is an excellent excuse to go to the Tropicarium and enjoy the warmth of the tropical greenhouses... The Tropicarium invites you to discover bonsai trees of all shapes and some thousands of exotic plants and flowers from all over the world.
You will also come across turtles, tropical birds and iguanas... The owners, who are real enthusiasts, will provide you with valuable advice to help your plants grow.
Practical information: Open all year round from 9am to 12pm and from 2pm to 6pm. Price: 6€ for children over 13 years old, 4€ for children between 4 and 12 years old, free from October to March More information on the Tropicarium de La Baule website
2. Bet on the casino
Take advantage of the rain to try your luck at the Casino de La Baule! Located on the embankment, it has a restaurant with a breathtaking view over the bay of La Baule.  
The Casino de La Baule offers many games: Roulette, Black Jack, slot machines... Whether you are an enthusiast or a neophyte wishing to discover gambling fever, it's up to you to take advantage of the game by letting yourself be carried away by the very special atmosphere of casinos.  
Practical information: Open every day from 9am to 3am.
3. Explore the underwater world
The Océarium du Croisic is well worth a visit, especially on a rainy day! The site presents more than 4000 underwater species spread over 56 aquariums.  
Discover, for example, the Australian shark tank which will plunge you into a mysterious and silent world. But the stars of the Oceanarium are the Cape Penguins. Don't miss the mealtime entertainment! Another popular attraction for children is the touch pool, where they can touch starfish.  
Practical information: Open every day except between 7 January and 11 February. Price: €14.50 for over 13s; €11.50 for 3-12s Visit the Océarium du Croisic website
4. Get locked up (to escape better)
Do you know the escapes games? One of them has just opened in Pornichet, Escape Yourself Pornichet. A real novelty, escapes rooms combine puzzles and teamwork.
Locked in a room with your teammates, you will have to foil the traps and solve the mysteries to escape in less than 60 minutes.   The escapes games are designed for teams of 2 to 6 players, from 10 years old. Allow about 1h30 for this activity, ideal for families or friends!   Practical information: Open from Tuesday to Sunday, from 18€ per person Consult the Pornichet escape game website
5. Take a trip to the Gulfstream
Never have time to go to the cinema when you're working? Take advantage of being on holiday and the rainy weather to indulge yourself!   Make yourself comfortable, take a pot of popcorn for the greediest and let yourself be carried away by a romantic comedy or an action film...  
Located on the Avenue du Général de Gaulle, 5 minutes walk from our hotel, the Gulfstream cinema offers a good selection of films as well as concerts, operas and ballets.  
Practical information: Price: €8.50 full price; €4.50 for children under 14 Consult the films currently showing
6. Being pampered
The weather is not conducive to idleness? Perfect! It's time to take care of yourself and plan a relaxing and cocooning moment... Located on the embankment with a view of the most beautiful beach in Europe, the Thalasso Rivage is the new wellness establishment with a refined and modern decor.
The Thalasso offers a wide range of services to meet all your needs: massages, body and facial treatments, spa treatments.  You can also take an access to the pool area, and bask in the seawater pool heated to 32° with bubbling seats, massaging jets, swan necks, but also jacuzzi and hammam. An ideal outing for lovers!   Practical information: Open every day, all year round. Entrance fee for the pool area: from 24 to 29 euros Consult the Rivage Thalasso website
7. Go on a shopping spree & make pancakes
Armed with your umbrella, stroll down Avenue du Général De Gaulle. Shops, crêperies and cafés are waiting for you. Discover the Igloo ice-cream parlour, which offers some of the most unusual flavours.
Among all the shops, you will find what you are looking for to bring back a little souvenir of La Baule, such as niniches for example...  
And to warm up in the middle of this shopping trip, what could be better than a hot crêpe and a bowl of cider? Our favourite? The Barapom crêperie: the crêpes are delicious, the place is cosy and the waiters are friendly. Open every day (except in November and December), crepes from 1 euro.
8. Embark on a cruise ship
Did you know? Saint-Nazaire is famous for its shipyards and many transatlantic liners have been built here. Escal'Atlanctic is a fascinating museum, which traces the history of this unusual shipyard. 
The museum is built around an itinerary allowing you to discover every corner of the period liners: the embarkation hall, the engine room, the wheelhouse, the holds... From the crockery from the Normandie to the chandelier in the salon-fumoir of the France, many period objects bring the decor to life and invite you to travel.
Practical information: Opening days vary, please consult their website. Price: €13 for adults, €6.50 for children
9. Have a game of bowling
Are you in the mood for competition? With friends, family or as a couple, go bowling! The Bowling de Guérande is located only 10 minutes from our hotel-restaurant.  
With 14 bowling lanes, it offers a relaxed and friendly atmosphere. There is also a bar, billiards, table football, pinball machines and many arcade games.  On some evenings after dinner, you have the chance to meet our lounge team, who are very familiar with the place! 
Practical information: Open every day from 1pm to 1am. Price of a game of bowling: from 5.50 euros per person. Bowling de Guérande website
10. Take refuge in one of our lounges
Don't feel like going out? What if you simply enjoyed having some free time, relaxing and allowing yourself the luxury of doing nothing? Stay warm in one of our lounges, sipping a hot drink...
In winter, admire the spectacle of the fireplace, comfortably installed in our sofa... Leaf through the books in our library, borrow a thriller, an essay or a biography and enjoy the moment.  
For the more active, our lounges also house a small collection of chess, checkers and board games. Play a game of chess, try your hand at Trivial Pursuit or fall back into childhood with Doctor Maboul... Enjoy the moment!