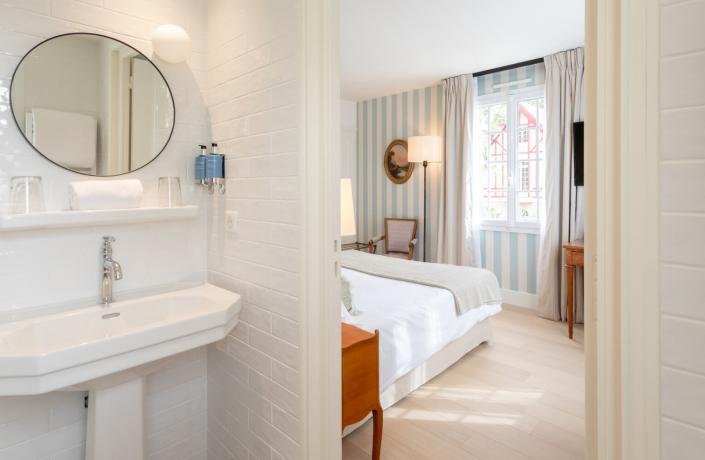 The rooms
Our 39 rooms are spread across the four villas: Saint-Christophe, Saint-François, Sainte-Claire and Ker Janik. All are currently being renovated.
From early April 2021, you'll be able to enjoy the charm of our house in La Baule with its traditional atmosphere brought up to date, for a retro-chic experience.
Our regular guests will still find all the hotel's key features, including English influences, family furniture, comfort and practicality, and of course, wallpaper from British designers!