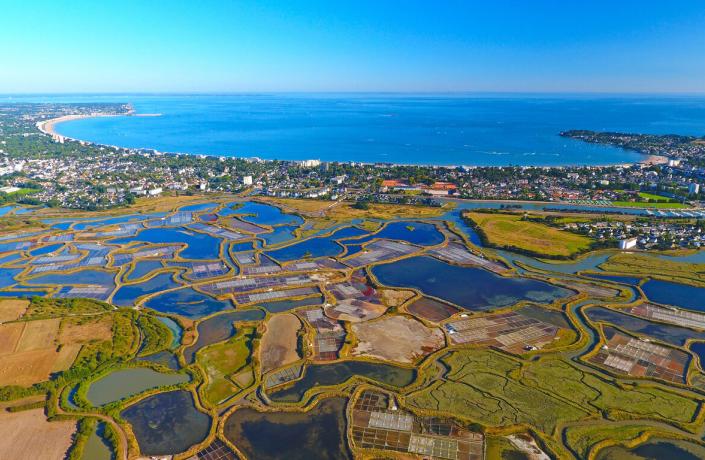 Visit La Baule Escoublac from our hotel
La Baule is a town of many faces. Chic yet relaxed; modern yet picturesque; festive yet peaceful – it's a place that likes to play with contradictions. While famed for its magnificent beach, it also has a number of other attractions.
When you visit La Baule, you get to discover an attractive resort town and a unique way of life, where elegance, simplicity and a spot of indulgence all go hand in hand. A few steps from the large buildings of the seafront, get lost in the maze of winding streets named after flowers and birds and admire the many villas (each one different), the parks and gardens, and the small local shops and artisan workshops.