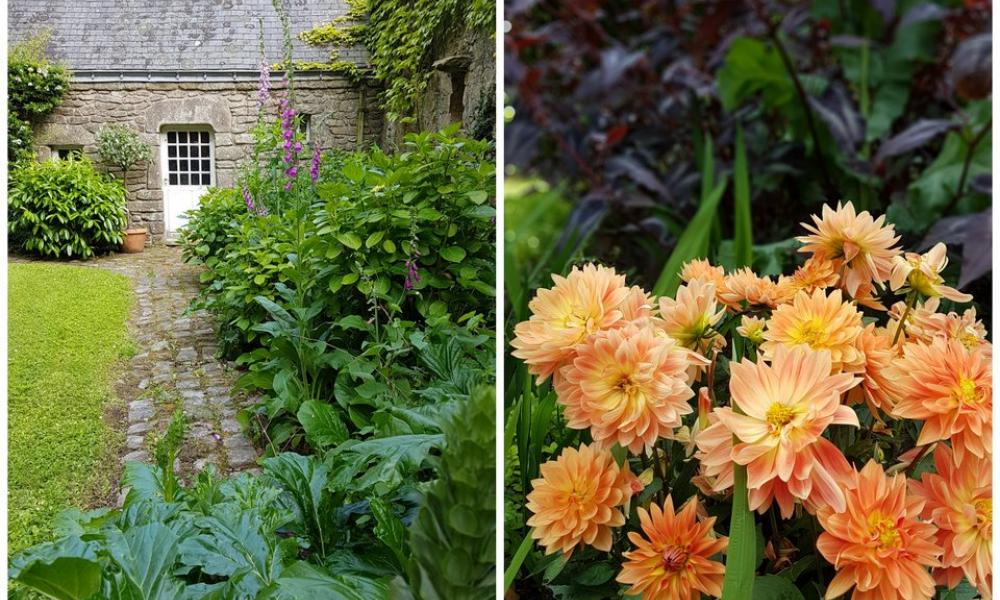 THE GARDEN OF KERMOUREAU
At Le Saint-Christophe, we take particular pleasure in sharing with you the little treasures of the region...
Today, let's go to Herbignac, only fifteen minutes from our hotel in La Baule, to discover the Kermoureau garden.
Our favourite garden
Kermoureau is a timeless place, both soothing and colourful. This haven of greenery has been awarded the label Jardin Remarquable. In the Loire-Atlantique region, only two gardens have been awarded this prestigious distinction: the Jardin de Plantes de Nantes and Kermoureau.
Discovering the Kermoureau Garden
This magnificent 2.5 hectare garden is nestled in an 8 hectare park. It is maintained by an engaging and energetic 82 year old lady, who opens the doors of her green paradise every year from May to September.
On arrival, Lise Vailland, the owner of Kermoureau, welcomes you in front of her pretty 19th century manor. She will give you a map of the garden and advice on how to visit. Allow an hour to walk around the park, taking the time to admire the different viewpoints and the pretty flowers of the moment.
A garden with many facets
The walk begins with the apple orchard, with its climbing roses and clematis. A path lined with oaks and rhododendrons leads you to an old ruin with a beautiful collection of hostas and ferns, and a small pond covered with lentils.
The bucolic stroll continues towards the water lily pond and a country lane lined with flowering meadows which leads to the garden part of the park.
The garden itself is also rich in scenes and beds: more than 120 hotensias, a rose garden, a herb garden, mixed borders and a multitude of perennials and annuals.
Organise your visit
to the Jardin de Kermoureau
Opening hours & Prices 2017
From May to September: open every day from 2.30 pm to 7 pm
in July and August: closed on Mondays
Price: 8 euros per person - free for children
Contact & Access
The gardens of Kermoureau
Tel : 02.40.91.43.23 - www.lesjardinsdekermoureau.com
Access by the D774, between Guérande and Herbignac (allow 15 minutes from our hotel in La Baule).  Shaded car parks on site
To see, to do, to visit
not far from there...
To organize your day of visit in the region, here are some other ideas located a few minutes from the garden of Kermoureau...
Visit the Parc de Brière, and take the opportunity to go for a ride in a barge or a horse-drawn carriage.
Discover the trade of the salt workers in the salt marshes of Guérande
Wander through the picturesque little streets of La Roche-Bernard, a small town with character